Phil recommended I take inspiration from the Art Nouveau style of interior and design. I mentioned I wanted there to be a contrast between the interior environment - a decorative romantic home-like space with the technology of the machine. Now that I am looking at the themes of industrial revolution and a dirty, engine powered contraption, the idea of having a more romanticised environment would fit well to give that contrast.
Art Nouveau - French for 'New Art' , is a style that became known from the 1890's (The time H.G Well's classic is set) and is inspired by nature, curves and plant-based decorations. I have been researching the interior design aspect of the style, finding the most prominent artists and examples of their work. The more I browse of this style the more suited it seems to a 'Time Machine-like' 19th Century laboratory, which can only be a good sign.
Charles Rennie Mackintosh
According to the 'Design Museum's ' profile on Mackintosh in their 'Design in Britain' section:
Charles Rennie Mackintosh (1868-1928) was an architect who designed schools, offices, churches, tearooms and homes, an interior designer and decorator, an exhibition designer, a designer of furniture, metalwork, textiles and stained glass and, in his latter years, a watercolourist.
There seems to be a lot of inspiration to be had from the designs he created which still exist and are treasured. One of these is the
Glasgow School of Art Library,
designed in 1909.
It can be seen on the Guardian website as a panoramic 360 degree view, which allows all the details in the furniture and architecture to be seen.
The natural wood is splashed with colour of red, green and white along with coloured glass and iron bars decorating the windows.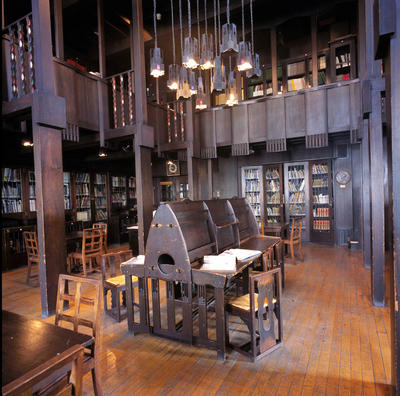 It also has a glass open roof, with dark wooden beams, including curves contrasting with the light:
Mackintosh's exterior building designs also have a great 19th Century academic feel, which I think will inspire the design of the building where the laboratory is set. Such as these images below:
Glasgow Herald Building Tower 1895
Glasgow Herald Building 1895


As for furniture, the range of styles and shapes that are considered Art Nouveau is broad. One instantly recognisable styled piece of furniture is the 'Tiffany Lamp' created around 1895, which was made out of different types and colours of glass for it's lampshade. Below is a bronze/glass style of this lamp.
Other examples of Art Nouveau furniture which I have come across are below.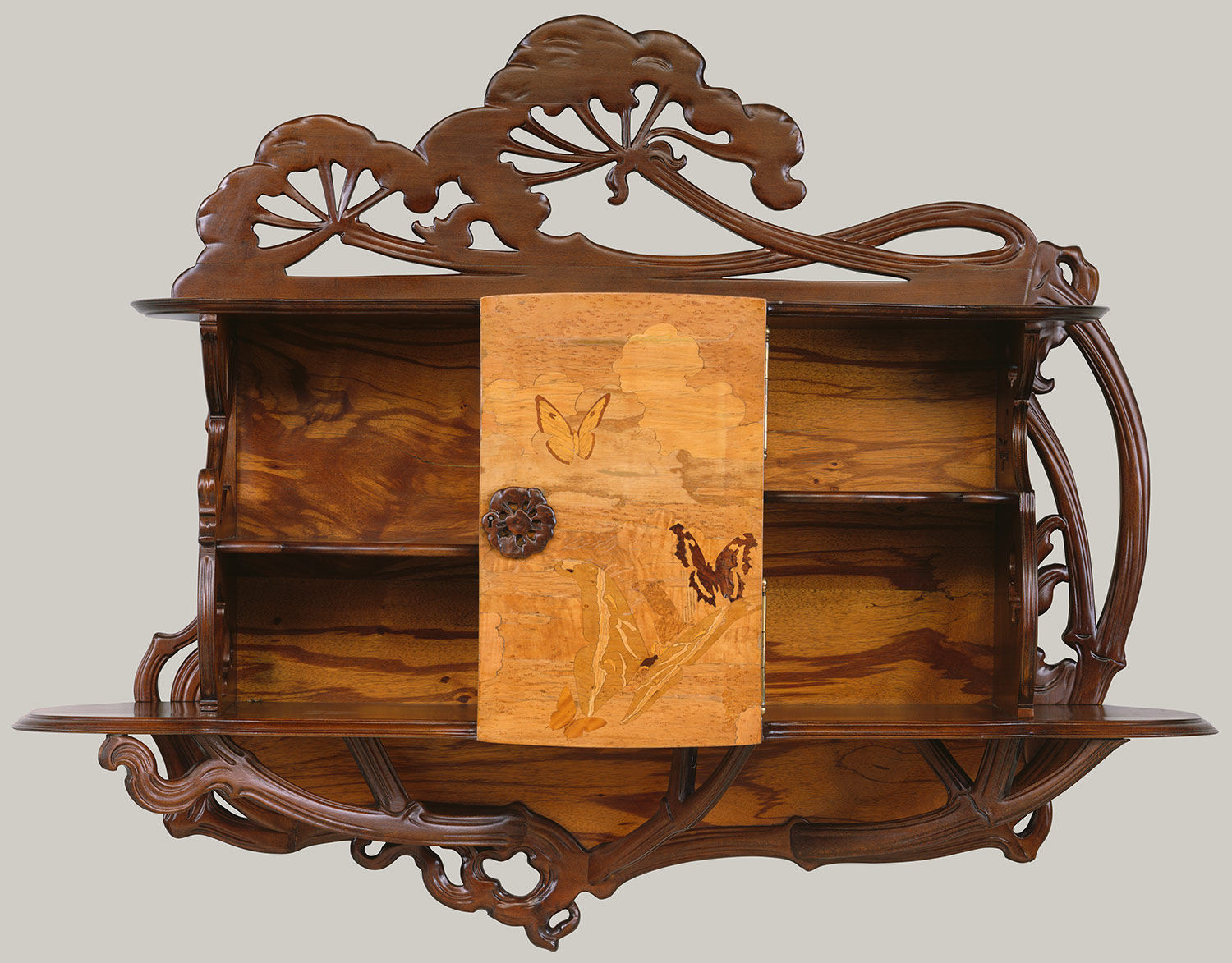 Emile Galle Cabinet 1895
Emile Galle Desk 1895
Emile Galle Table 1887




Victor Horta Architecture (Horta Muesum)


Horta Staircase - Hotel Tassel, Brussells
I'll be looking into these in more depth when it comes to designing my environment.